RESILIENCE TRAINING COURSE WITH PAUL SCULTHORPE MBE AND JIMMY GITTINS

Adapt quickly to change and crisis, build self belief and meet challenges head on


Would you like more energy, better heath and improved positivity??


Do you need the tools to be able to battle back from setbacks or adversity?


Do you want to improve your self esteem and self confidence?


Learn the skills that can allow you turn turn setbacks into opportunities


Live a happier, longer and more successful life!


Our trainers have overcome setbacks and battled through adversity. They know what they are talking about








Resilience is defined as the ability to adapt to stress and adversity. A resilient person bounces back quickly after a setback, they can pursue their goals and objectives and not be put off by setbacks and obstacles. Resilient people have the self confidence to cope with the negativity and stresses of modern life.
It is important to realise that resilience can be learned by anyone. People are not born resilient, they become resilient through their attitude and their outlook. People who are resilient are not affected differently by adversity than others, they feel the same levels of upset, surprise and grief as others but they have learned a way to respond to this adversity that enables them to adapt and cope.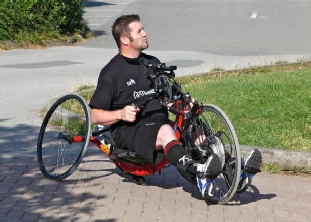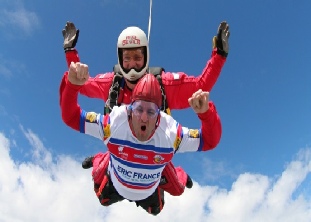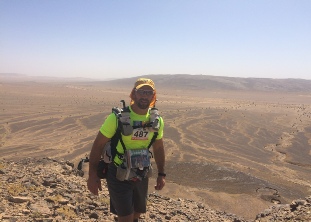 TO FILL IN A QUICK FORM WITH THE DETAILS OF YOUR REQUEST PLEASE CLICK ON THE BOX TO THE RIGHT.


OR YOU CAN CONTACT US VIA PHONE ON 07730 361926 OR EMAIL AT INFO@ENGAGEPRESENTERS.CO.UK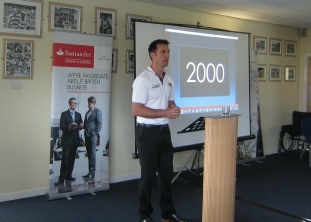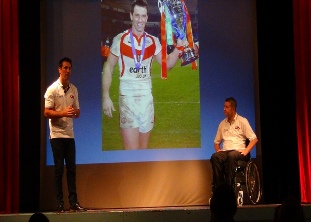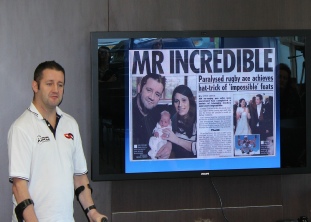 WHAT IS RESILIENCE TRAINING
Our Resilience Training Course looks at ways that anyone can improve their resilience by changing their outlook and giving them technique that will allow them to cope better with adversity.
We use the latest theories in the way our minds and bodies deal with stress and setbacks and combine this with the experience and stories of our trainers who have been through incredible adversity in their lives. We look at how it is possible to bounce back from massive setbacks and gain such strength and character that in hindsight the setback could be considered in an almost positive light.
The training courses we run are always highly interactive and look to develop individual techniques that will build the resilience of the audience
















We always look to work closely with companies and organisations to develop the perfect course for your audience. This could change depending on the specific goals you have for the course and the messages that you would like to get across. If we have a clear idea of the outcomes you would like to obtain then we can tailor the stories and the structure of the course so that it is perfect for your needs.


We also offer one on one mentoring for managers and leaders to allow you to get the best possible encouragement and guidance from our trainers.


Just contact us and let us know what you have in mind.








WHY PAUL SCULTHORPE AND JIMMY GITTINS
Jimmy Gittins

has had to show great resilience in his life as he kept his family business afloat during the recession of the early nineties before building a multi million pound construction company. In 2002 a rugby accident left Jimmy quadriplegic and having to battle back from injuries that changed his life. Despite this setback Jimmy has gone on to achieve incredible feats for charity as well as setting up an award winning gym and rehab business. And Jimmy has become an ambassador for mental health charity State of Mind speaking throughout the company as well as appearing on Sky TV and the BBC to talk about Mental Health issues.


Paul Sculthorpe was the St Helens and Great Britain rugby league captain and has developed techniques to allow himself to cope with adversity whether it is setbacks such as injury and illness as well as coping with the challenges of long tours away from home and playing in one of the worlds toughest sports. Since retiring from rugby, Paul has taken up a management role at Saint Helens as well as directorships in a number of business ventures. Paul has also completed a number of challenges for charity including the worlds toughest foot race the 2015 Marathon Des Sables

.










Building resilience

(1 hour talk)
A powerful and memorable experience which uses the stories and experiences of our trainers to deliver a number of key messages that will help the audience to improve their resilience. This speech uses video and imagery as well as incredible stories to engage the audience and take them on an emotional journey. Our motivational speeches have had a massive impact on individuals all over the country


Developing individual resilience course

(1 day course)
Learning techniques and strategies to build personal resilience. This one day course is interactive and designed to be memorable and enjoyable as well as giving the audience some valuable tools they can use to help cope with the stresses of modern life.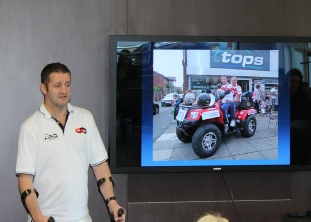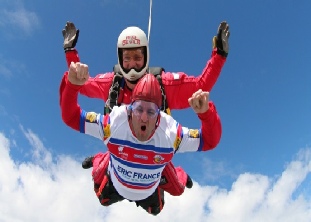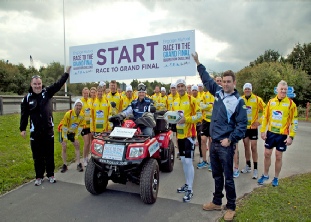 WHY ENGAGE PRESENTERS - OUR UNIQUE APPROACH TO LEARNING AND DEVELOPMENT
What is it that makes an outstanding training course?
An inspirational and charismatic

trainer

?
Up to date and valid course

content

?
Memorable

and

interesting

presentations?

Messages and techniques that you can

apply immediately

to your own work?
If you are lucky then the courses that you have attended in the past might achieve one or two of these. At Engage Presenters we always aim to deliver the best training courses you will ever attend.
Our courses are developed and built up by experts in corporate training and education, teachers and lecturers that have achieved national awards for their approach to learning, so that the content and the presentations we deliver are visual, interesting, brilliantly put together and highly memorable.
We deliver only the courses where we have a deep understanding and loads of experience, plus we bring in the very latest theory so that the content is at least as good as anything else available
The training course will be led by high quality trainers who have charisma and tons of experience such as Great Britain rugby league captain Paul Sculthorpe and Jimmy Gittins who has regularly appeared on TV to talk about mental health issues and has stories that will amaze and inspire you.
At Engage Presenters we are passionate about Learning and Development and it shows in the quality of our courses












We are happy to deliver training courses anywhere at your place of work or we will arrange training at a local hotel. We do have great contacts with conference providers and top hotels in the following locations, including the incredible new conference facilities at Langtree Park home of the 2015 Superleague Champions St Helens RLFC :